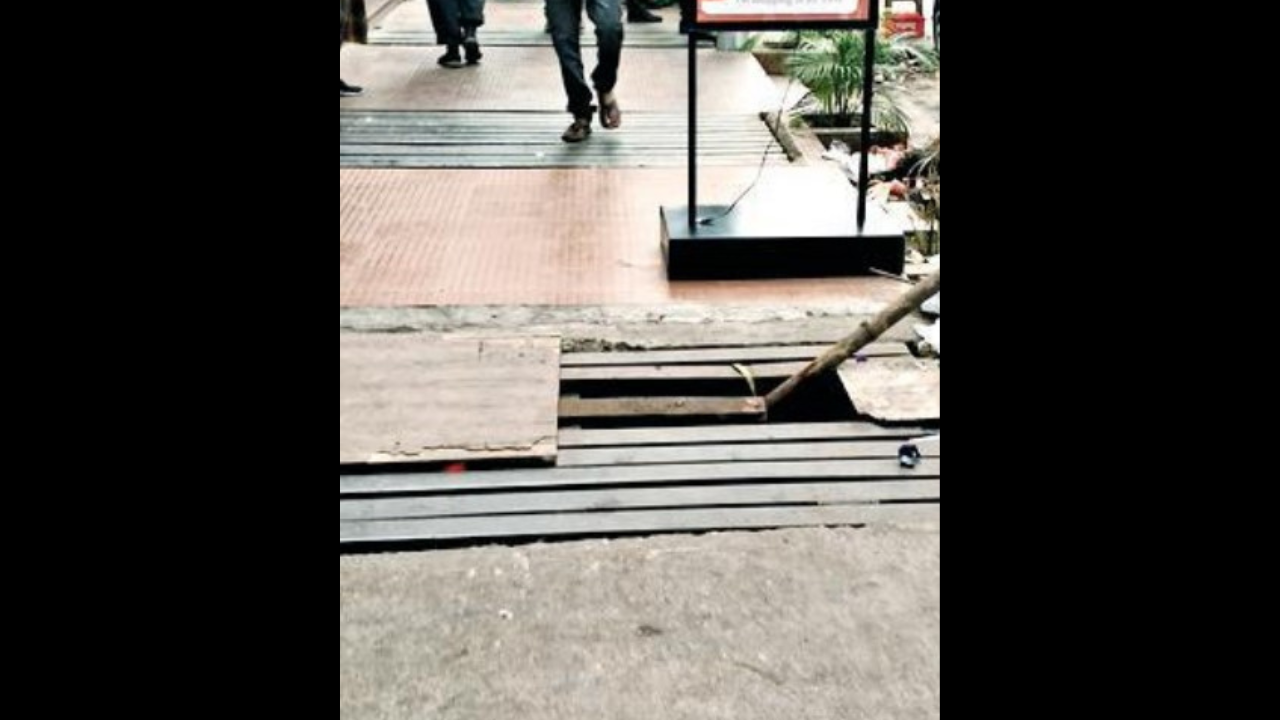 GUWAHATI: The ongoing desiltation work being carried out by the Guwahati Municipal Corporation (GMC) to make town flood-free has left many of the footpaths constructed above the drains partially broken posing a life risk to the pedestrians.
The GMC removes the concrete or iron slabs to desilt the drains and locations these once more after desiltation is completed. Since many of the footpaths within the metropolis are constructed on high of the drains, the partial damages brought on by eradicating and putting the concrete or iron slabs once more on the footpaths has turn into a serious concern as it could flip to demise traps.
The metropolis residents have urged the authorities to restore the broken parts of the footpaths to stop any deadly accident or critical accidents to the pedestrians. Prakash Goswami of Silpukhuri mentioned, "The GMC has put in all efforts to desilt the drains in a bid to make the city flood-free, which is a good thing, but the department must ensure the work is completed in a neat and clean manner before the arrival of the monsoon. GMC must restore the partially damaged portions of the footpaths or it should take up matters with other departments concerned for it. Footpaths should be pedestrian-friendly. An elderly person or a child should be able to walk on footpaths without any fear," he added. The desiltation is being carried out by the civic physique for the final couple of months whereas the general public works division has additionally been engaged in elevating the peak of the footpaths at some locations within the metropolis as a part of the mission flood-free Guwahati.
The GMC authorities mentioned the damages on the footpaths throughout desiltation will likely be repaired quickly.
Goswami added that the footpaths are additionally broken by bikers who use the pavements to keep away from visitors. "This can be prevented by the authorities concerned by placing railings on the footpaths," he mentioned.