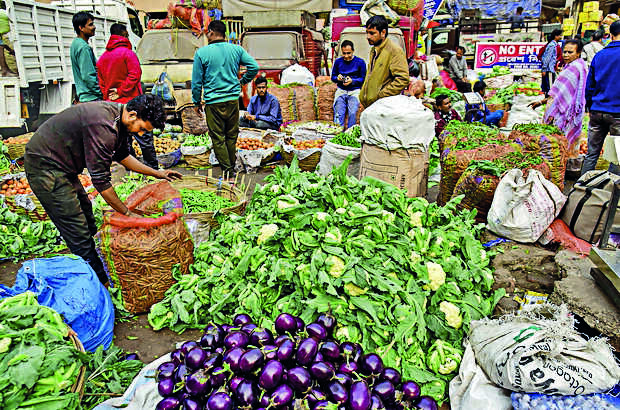 Guwahati: Unauthorised merchandising on the roadsides and the pavements within the round 200-year-old busiest Fancy Bazar, the enterprise hub of the state, and haphazard parking all over the place out there have left hardly any area for pedestrians there.
Haphazard parking and the unauthorised merchandising are rampant alongside all roads — Hem Baruah Road, SS Road, SCRB Road, Jail Road, MS Road and SC Goswami Road — out there making it nightmarish commute for the pedestrians.
Sunita Agarwal, a third-generation dealer of Fancy Bazar, stated the roads of the market have been designed over 100 years in the past and the authorities in all probability had not thought that the inhabitants would enhance to this extent within the metropolis. "With the increase of population over the decades in the city, Fancy Bazar, which was once spacious, has hardly any space for a person to stand for two minutes. The authorities concerned could have made the market a little bit spacious if enough parking spaces were made on the outskirts of the market," she added.
Her store is within the Bee Gee market constructing in Fancy Bazar. She stated this can be very troublesome to stroll alongside the footpaths because the slim pavements are stuffed with road distributors and the roadsides are full of two-wheelers, four-wheelers and slow-moving autos.
A fruit vendor, who sits in entrance of Shoppers' Point Mall, stated they're allowed to sit down on the pavement in lieu of cash. "Trading here is actually not allowed. But where will we do business? We pay the civic officials but they ask us to move if any senior officer visits the area," he stated.
Shreya, a client, stated the authorities involved ought to be aware of the problems right here. "They should make the pavements pedestrian-friendly and ensure sufficient and disciplined parking space so that a fire tender or an ambulance can move easily. Four-wheelers should be restricted outside the Fancy Bazar area if possible. It will help make Fancy Bazar less chaotic and crowded," she added.