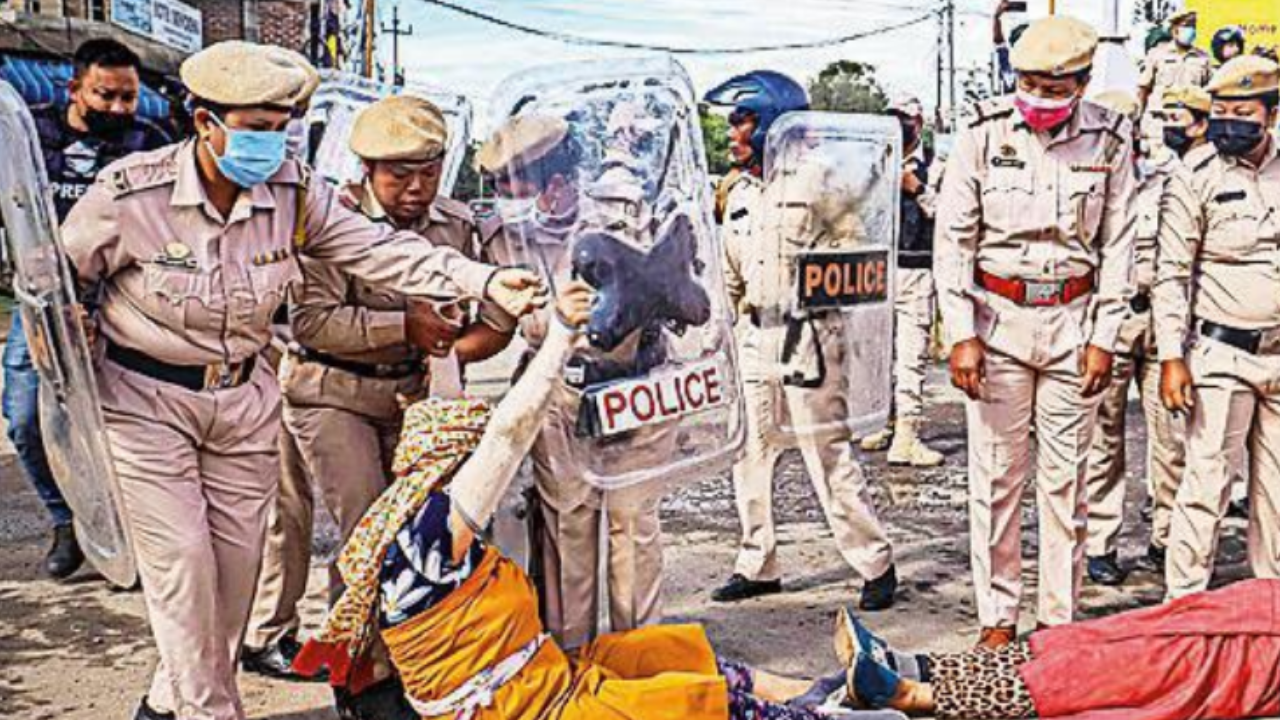 GUWAHATI: The National Investigation Agency (NIA) on Saturday said there's a transnational conspiracy by the Myanmarbased management of Indian insurgency outfits to wage a warfare in opposition to India by exploiting the present ethnic unrest in Manipur. On Friday, NIA sleuths arrested Moirangthem Anand Singh (45), a skilled militant cadre, quickly after an NIA court docket granted him and 4 others bail in a Manipur Police case charging them with alleged misuse of police uniform, impersonation and possession of arms.
He was flown to New Delhi by a particular IAF aircraft from Imphal within the night. Singh, together with the opposite 4, have been arrested on September 16 that led to widespread protests throughout the Imphal valley. Claiming that they have been village defence volunteers, protesters paralysed the valley with a 48-hour bandh on Tuesday and Wednesday. On Thursday, they even tried to storm police stations to court docket arrest, looking for their unconditional launch. Singh, a former cadre of banned People's Liberation Army (PLA), was arrested six instances (1997, 2001, 2002, 2004, 2005 and in 2009).
He later joined Kangleipak Communist Party (Noyon) Group, one other banned outfit, and was arrested but once more in 2010 for alleged extortion from a authorities workplace and detained below the NSA. The NIA on Saturday said that "Moirangthem Anand Singh was arrested in Imphal on Friday in the case related to a transnational conspiracy by Myanmar based leadership of terror outfits to wage a war against the Govt. of India by exploiting the current ethnic unrest in the State of Manipur." The case was registered suo moto by the NIA in New Delhi on July 19. Singh was produced earlier than the jurisdictional court docket in New Delhi on Saturday and has been remanded in five-day police custody.
The company mentioned investigation has revealed that the management of Myanmar-based rebel teams are recruiting overground staff, cadres and sympathisers "to augment the strength to carry out attacks on security forces and opposing ethnic groups by exploiting the current unrest in the state of Manipur". For this function, these rebel leaderships are amassing arms, ammunition and explosives by illegal means, together with plunder and pillage of presidency amenities and assets.
The MHA, in its "Insurgency Profile of NE", has listed eight main rebel organisations of Manipur, which embrace People's Liberation Army (PLA) and its political wing Revolutionary People's Front (RPF), United National Liberation Front (UNLF) and its armed wing Manipur People's Army (MPA), People's Revolutionary Party of Kangleipak (PREPAK) and its armed wing the Red Army, Kangleipak Communist Party (KCP) and its armed wing additionally referred to as the Red Army, Kanglei Yaol Kanba Lup (KYKL), Coordination Committee (Cor-Com), Alliance for Socialist Unity Kangleipak (ASUK) and Manipur People's Liberation Front (MPLF).