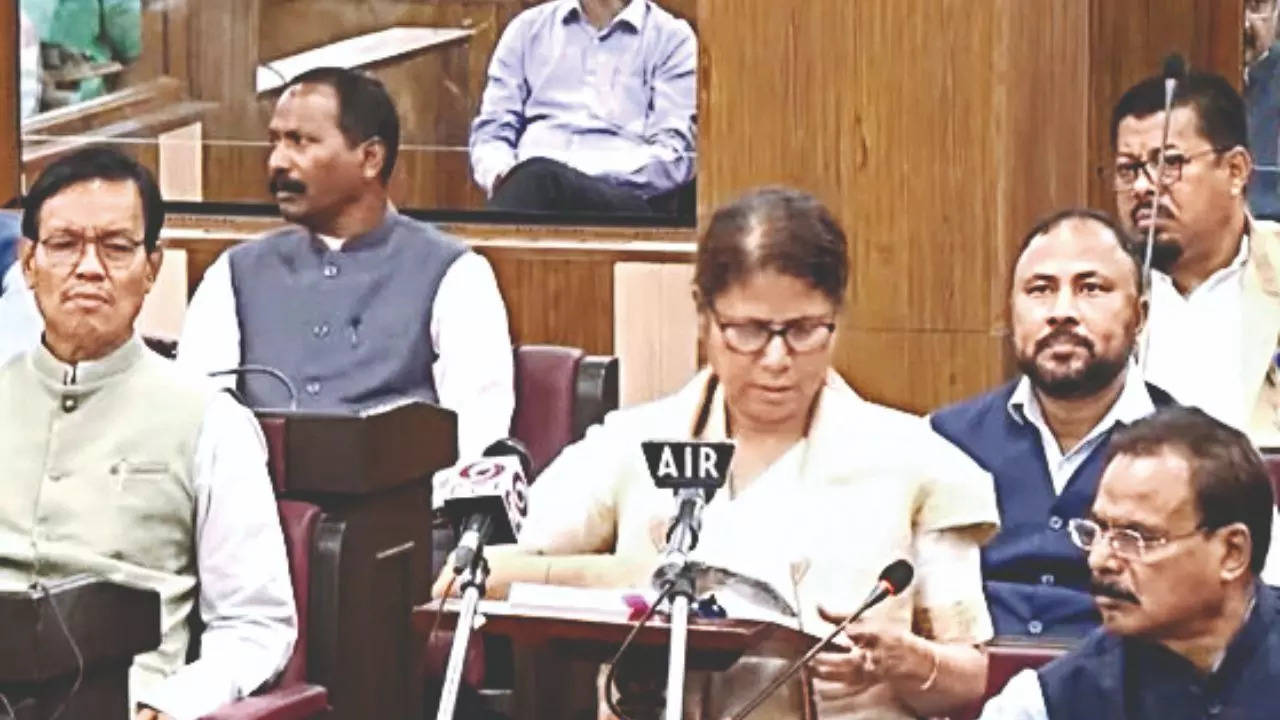 GUWAHATI: The state will rejoice 200 years of Assam Tea this 12 months in a grand method and to mark the occasion, finance minister Ajanta Neog proposed enhancement of manufacturing subsidy for orthodox and speciality tea to Rs 12 per kg for the present monetary 12 months solely and extension of tax vacation on agricultural revenue tax for the subsequent three years.
To set the temper for the celebration, she additionally proposed waiving off arrear electrical energy dues of tea backyard employee households residing within the traces as a one-time measure and enhancement of the Wage Compensation Scheme for Pregnant Women of Tea Garden Areas of Assam to Rs 15,000 from the prevailing Rs 12,000.
Also, she proposed that tea backyard and Adivasi group shall be recognised as a separate sub-category inside OBC. "Around 3% reservation in government jobs within the OBC quota will be considered for them, subject to fulfilling legal stipulations in this regard," she proposed.
"For nearly two centuries, the tea sector has been the backbone of our economy. Needless to add, the tea industry is also extremely important from the employment generation perspective. A substantial part of our populace depends on tea. Even today, tea constitutes close to 90% of our exports. Our government wishes to celebrate 200 years of Assam Tea, which coincides with year 2023, in a grand manner," she stated.
She proposed roadshows in main cities throughout the nation in addition to overseas to advertise Assam Tea as a model and showcase the wealthy socio-cultural heritage of tea backyard communities.
"Assam Tea Industries Special Incentives Scheme (ATISIS), 2020, will be further strengthened to incentivise the production of orthodox tea and specialty tea in Assam. As promised, increase in the production subsidy for orthodox and speciality tea from Rs 7 to Rs 10 per kg is already under process. However, while celebrating 200 years of Assam Tea, I am pleased to announce that for the current year of 2023-24 only, an enhanced production subsidy of Rs 12 per kg will be extended," she stated.
She stated emphasis shall be given on the infrastructure improvement of tea backyard labour traces, particularly the event of roads.
Neog stated for building of 500 Mahaprabhu Jagannath Community Hall-cum-Skill Centres within the distinguished localities of tea gardens, the federal government has already made a provision for Rs 200 crore on this 12 months's funds.
"Under Mukhya Mantri Awaas Yojana, 10,000 houses will be constructed in tea garden labour lines only," she stated.